Omegavie®
Marine oils
Omegavie® Marine is the alliance of a unique skill and a mission: to produce high quality nutritional oils, for the health of all, while preserving marine resources and ecosystems (A range of high quality marine oils, rich in Omega-3 and made in France).

Huiles naturelles et concentrées
| References | EPA (mg/g as TG) | DHA (mg/g as TG) |
| --- | --- | --- |
| Omegavie® 5/25 TG | 45 | 195 |
| Omegavie® 1050 TG | 90 | 430 |
| Omegavie® 100500 TG/EE | 100 | 500 |
| Omegavie® 2045 TG | 180 | 385 |
| Omegavie® DHA 70 TG/EE | 20 | 600 |
| Omegavie® 1812 TG | 155 | 90 |
| Omegavie® 3624 TG/EE | 305 | 205 |
| Omegavie® 4020 TG/EE | 400 | 200 |
| Omegavie® 5020 TG | 500 | 200 |
| Omegavie® EPA 600 TG/EE | 600 | - |
Powders
| Références | EPA (mg/g as TG) | DHA (mg/g as TG) |
| --- | --- | --- |
| OMEGAVIE® EPA DHA 120 Powder | 70 | 50 |
Softgel
| Références | EPA (mg/ capsule as TG) | DHA (mg/ capsule as TG) |
| --- | --- | --- |
| OMEGAVIE® 3624 TG Qualitysilver® Ice | 150 | 100 |
| OMEGAVIE® DHA CLAIMS | - | 250 |
| OMEGAVIE® 1050 TG Qualitysilver® Ice | 30 | 200 |
| Omega 3 Ubiquinol Licaps® | 97 | 65 |
Brand
Omegavie® marine oils, a complete range of natural, concentrated and ultra-concentrated marine oils produced in France at Polaris – 100% dedicated to lipochemistry.
Applications
Polaris' expertise in sourcing, purification and stabilization processes enables us to offer oils to the most demanding markets: Nutraceuticals, Infant Nutrition, Functional Food, Clinical Nutrition, Sports Nutrition.
Our difference
The guarantee of the superior quality of Omegavie Marine oils is provided by :
a controlled and sustainable sourcing of raw materials: wild fish such as small blue fish (anchovies, sardines)
the respect of marine resources : certified by the Friend of the Sea organisation
the ultra-purity of the oils : pollutant levels close to zero thanks to an exclusive purification process
EPA and DHA concentration ratios for optimal Omega-3 content
an exceptional stability : extremely low rancidity levels throughout the oils life.
Delivery Forms
Polaris oils and powders are adapted to Nutraceuticals delivery forms: softgels, capsules, tablets.
The Qualitysilver® process also provides ingredient stability which allows the incorporation of Omega-3s in simple to complex products: flavoring oils, infant milk powders, complete rations, cereal bars, renutrition diets.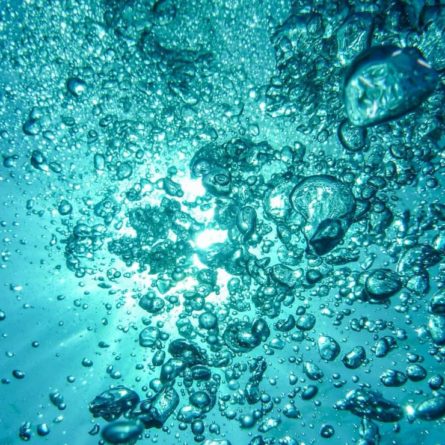 A word from the expert
"At Polaris we have the quality of our oils at the heart of our concerns"

Our sourcing is sustainable and guaranteed "food grade", our selection policy and strict controls enable us to offer high quality oils. In addition, our marine oils are part of a sustainable approach certified by Friend of the sea.
Our purification tool allows us to obtain a guaranteed level of residual contaminants that is among the lowest on the market thanks to gentle and environmentally friendly production methods. We also meet the expectations of the infant nutrition market with a dedicated Omega-3 Sensory® rich in DHA, which complies with infant nutrition regulations.
Anne Gaelle Grosdemange (Quality Director)
Omega-3 Solutions
Delivery forms
Soft Gel & Compressed Tablets

Gummies

Liquid & Emulsion formulation

Others
Why choose Omegavie DHA algae ?
Supporting consumers' lives
Mother-to-be

WHO recommends Omega-3 supplementation for pregnant women to ensure proper child development and improve pregnancy. Indeed, the Omega-3 EPA and DHA contained in these oils are precious allies for the good health of both mother and baby. However, it is not uncommon for pregnant women to be deficient in Omega-3 since it is suggested that they limit their consumption of fish to limit the risk of contamination of the foetus by PCBs or methylmercury. Fish oils allow pregnant women to have a totally safe intake of Omega-3 DHA because they are free of all contaminants. A good intake of Omega-3 DHA during pregnancy will limit the risk of premature birth and support the cerebral development of the foetus. Several studies show that a good intake of Omega-3 helps future mothers to keep their spirits up during pregnancy and after giving birth.

Maternal consumption of DHA contributes to the normal development of the eyes and brain of the foetus and breastfed child / Consumption of DHA contributes to the normal development of vision in infants up to 12 months of age.

Baby-Child

Omega-3s are essential for a baby's normal development. Omega-3s and more particularly DHA and EPA are essential for the construction of the brain, the heart and the retina. Studies show a correlation between developmental disorders in children with an imbalance in their Omega-6/Omega-3 intake. Supplementation in Omega-3 of marine origin could make it possible to limit these behavioural problems.

Active adults

Omega-3 fatty acids help the cardiovascular system to function properly by acting on: lowering triglycerides, preventing atherosclerosis, reducing the risk of thrombosis, lowering blood pressure, lowering heart rate and helping to stabilize atheromatous plaques.

EPA and DHA contribute to normal heart function / DHA contributes to the maintenance of normal blood triglyceride levels / EPA and DHA contribute to the maintenance of normal blood triglyceride levels / EPA and DHA contribute to the maintenance of normal blood pressure.

Senior

The world's population is ageing. It has become essential today to find methods of prevention and care that will delay and even cure age-related illnesses. The brain is a sensitive organ that degrades with age, which in some cases can lead to neurodegenerative diseases such as Parkizon or Alzeimer. This phenomenon of degradation is also observed in the eyes, whose functions deteriorate, leading to macular degeneration or dryness of the eye. But these phenomena can be limited thanks to a good intake of Omega-3 and more particularly DHA. DHA is the essential component of the brain and eyes: it therefore plays a primary role in their proper functioning. In the case of Alzheimer's and Parkinson's diseases, studies have shown beneficial effects in the case of mild to moderate symptoms and for the prevention of their appearance. Concerning the preservation of the eyes, DHA is a major constituent involved in the conversion of light signals into electricity. It prevents macular and pigment degradation and also reduces inflammation.

EFSA claim: DHA contributes to the maintenance of normal vision / DHA contributes to the normal functioning of the brain.